Love Letters Hire for a picture perfect wedding
As you embark on this magical journey of love, it's important to create a setting that reflects the beauty and romance you share with your partner. 
Set the stage for an unforgettable celebration. 
Imagine a reception venue adorned with enchanting, illuminated love letters.
With our love letters hire services, we guarantee to elevate your wedding experience and create a captivating ambiance that will leave you and your guests spellbound.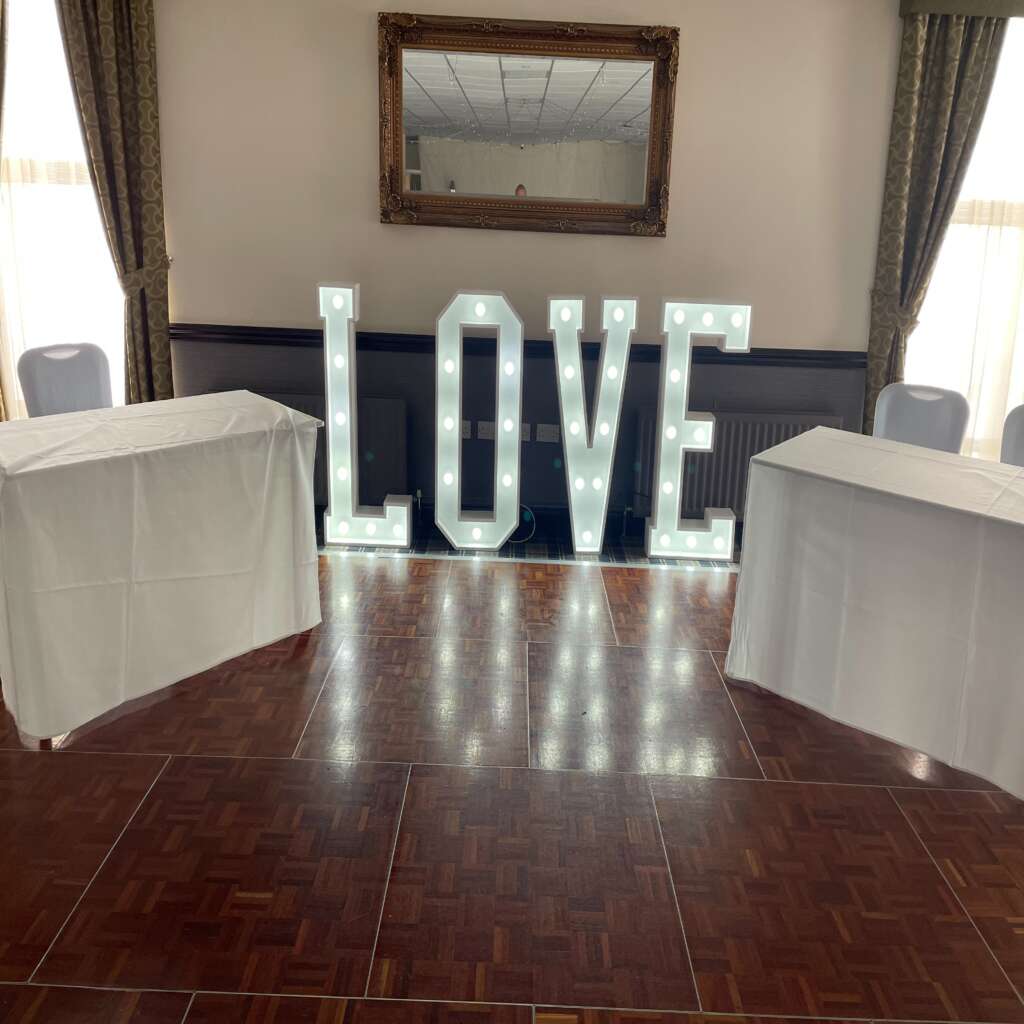 Adding a touch of magic to your wedding with love letters available in York, Leeds, Harrogate and Yorkshire
The Beauty of Our Love Letters
Our love letters are not just ordinary decorative lights. They are works of art carefully crafted to exude elegance and charm. These stunning, high-quality pieces will add a touch of sophistication to your reception venue and ensure your newlywed moments are imbued with a warm, romantic glow.
Each letter is designed to perfection, with attention to every intricate detail.
Our love letters are a testament to superior craftsmanship, ensuring they perfectly complement the aesthetic of any venue. Be it a grand castle, a rustic barn, or a scenic garden, our love letters will effortlessly enhance the setting and create a captivating atmosphere that truly represents your love story.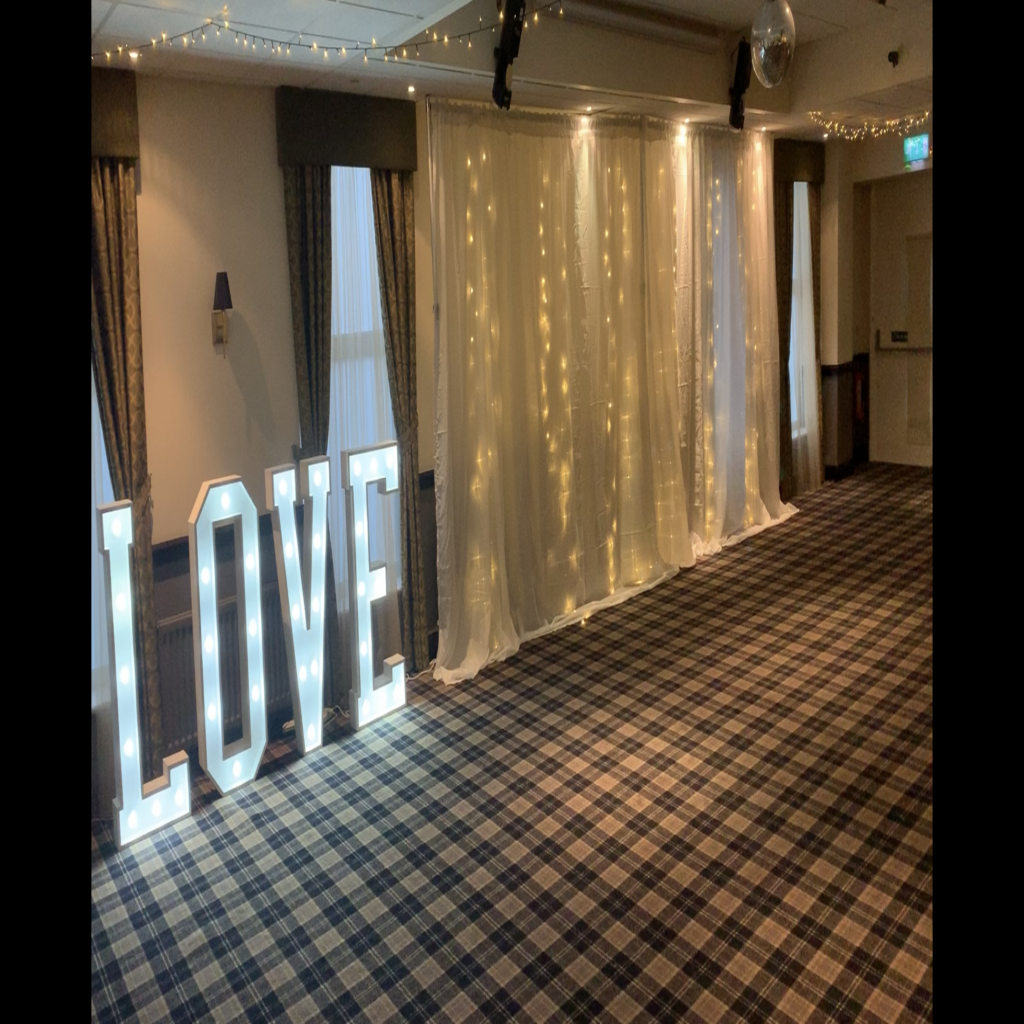 Your wedding reception is more than just a party. It's an opportunity to celebrate your love in the most memorable way.
By incorporating our love letters, you'll be setting the stage for an evening filled with joy, laughter, and romance. Imagine exchanging vows with our beautiful letters as your backdrop, creating the most breathtaking photo opportunities for you and your guests.
Not only will the letters illuminate the venue, they will also illuminate your love, providing a radiant glow that will be forever captured in your cherished wedding photographs. Our love letters act as a charming focal point that guides the eyes of your guests towards the heart of your celebration. They create a captivating space that encourages heartfelt conversations, laughter, and cherished memories, ensuring everyone feels the warmth and love that brought you together. 
Do you know we can also provide dazzling backdrops too!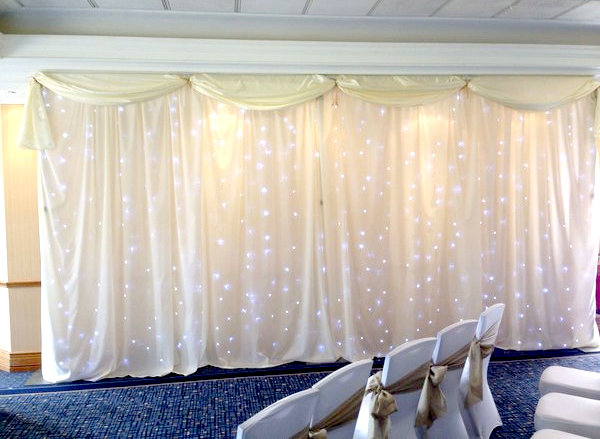 Unmatched Service and Hassle-Free Experience
We believe that the journey towards your dream wedding should be stress-free and enjoyable. That's why we offer comprehensive services to ensure your unique vision is brought to life with ease. We'll handle all the logistics, from delivery to set up, guaranteeing a seamless experience for you and your loved ones. 
Rest assured that we value your special day as much as you do, we will go above and beyond to exceed your expectations.
Your wedding day is a celebration of your love. Every detail should reflect the joy and beauty you want to share with your family and friends. Our exquisite love letters will enhance the aesthetics of your reception venue. They will contribute to an enchanting atmosphere that will stay etched in your memory forever.
Hire our Love Letters to experience the magic of our beautiful, high-quality letters across York, Leeds, Harrogate, and Yorkshire.
Let's help create a captivating and unforgettable setting that perfectly encapsulates the beginning of your lifelong love story.
Contact us now and let the journey to your dream wedding begin!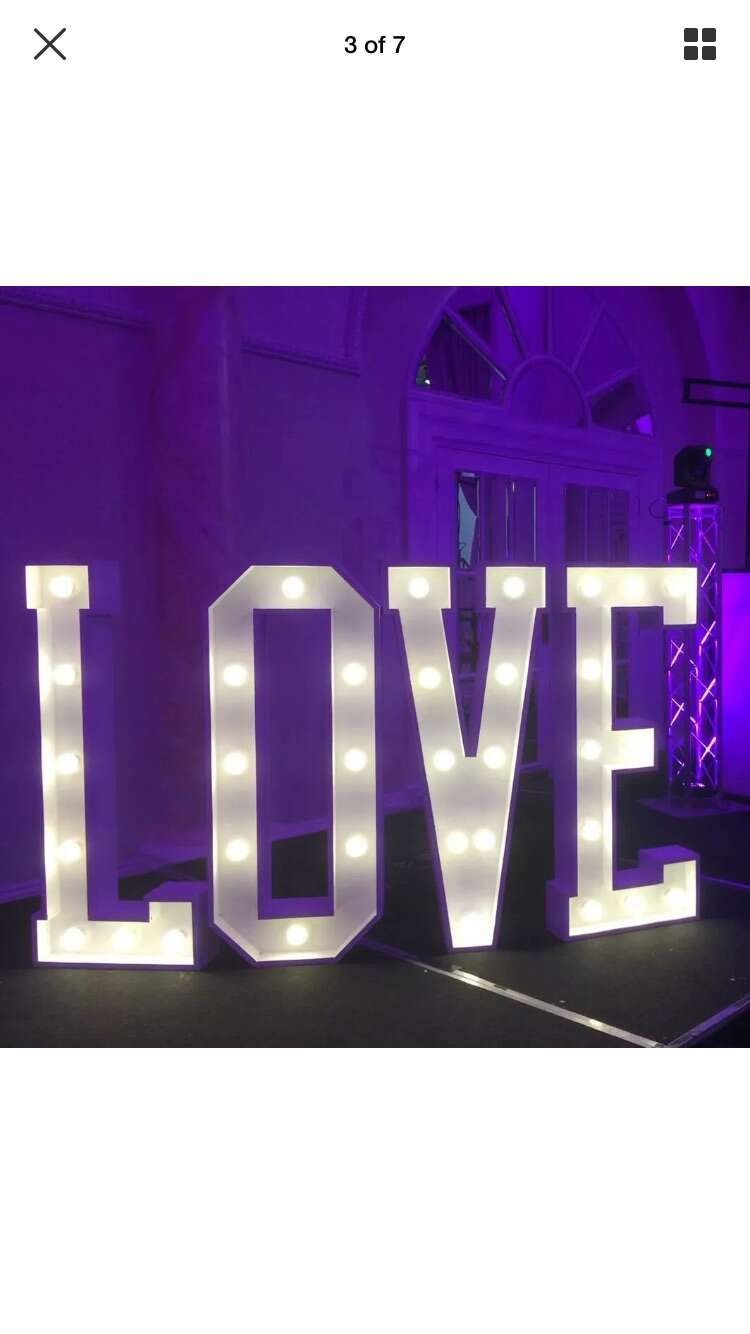 More information & Free Quote
For more information or for your free quote, please use our contact form.
You can also email [email protected] or telephone one of our numbers below.
For Yorkshire Wedding DJ hire & for surrounding region: 01904 411415.
Mobile: 07946 438578.